When your child has a dairy allergy, finding an advent calendar can be a right merry pain in the butt.
It's a tad humiliating in the shops when small child is clinging to your legs begging and pleading for the Hello Kitty one with chocolate shapes, but hopefully the one I've made will go some way to pacifying her.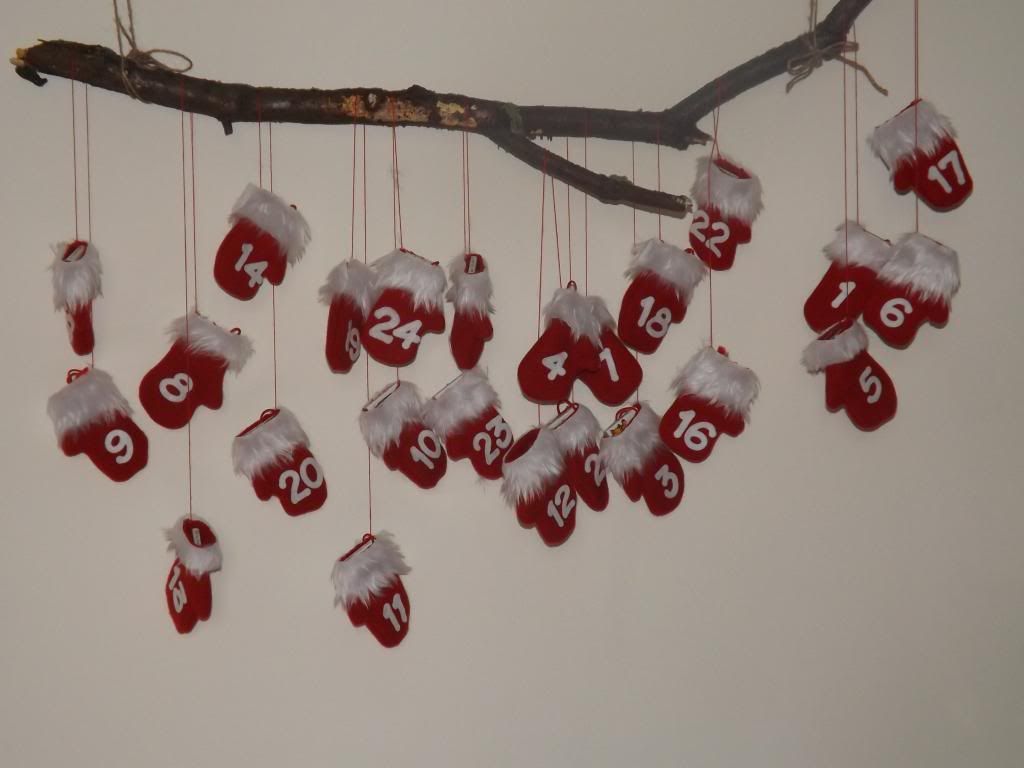 I'm pretty proud that I've managed to abandon my neat-freakery here, and produce a more relaxed (some might say disorganised) advent calendar. I wanted the numbers to be jumbled like they are on the shop-bought cardboard ones, and also for it to look like lots of little yuletide folk had come in from the cold and abandoned their mittens.
It was made using an old red wool skirt, which I hot washed, traced mitten shape templates onto and then stitched front and back together. I trimmed each with some white fun fur I had in my stash, and bought some little felt numbers from ebay.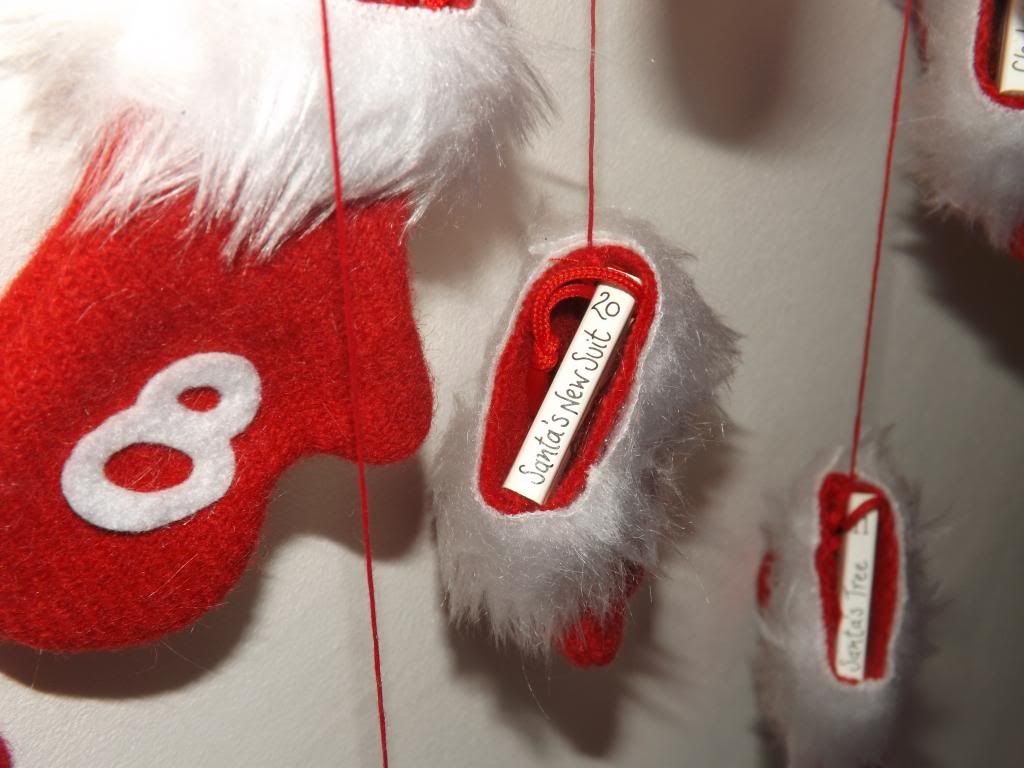 Inside each mitten is a tiny Christmas book (from a junk shop!), and I'm popping in little hand written notes with treats for us to do together.
I have things like:
Have hot chocolate and marshmallows after school
Movie and Popcorn night
Paint Ruby's toenails (this will be her favourite I'm sure)
Bake cakes together
Play a board game
etc.
Can you help me think of any more?
Check out last year's
matchbox advent calendar
if you want more ideas.
Joining in with the
Recycled Christmas
link up.