I'm delighted to have been asked to take part in the Harper Collins Summer Reads Book Tour, joining with a bunch of other lovely bloggers talking about our favourite kid's books and sharing some ideas for nurturing the love of reading.
We've picked a David Walliams book as he's a very firm favourite in this house. It's no secret that we're massive fans of his, desperate to get our hands on new releases as soon as they come out. We had a fabulous time hearing him talk on stage last year about his
Midnight Gang book
, and we got our grubby mitts on his follow up World's Worst Children book as soon as it was published.
We've chosen to talk about another of his books,
Grandpa's Great Escape
as it's so well loved in this house. Ruby's teacher read it to the class last year when they were studying World War II, and it's since been read and re-read countless times at bedtime.
Hearing David talk about his inspiration for characters, he said that it can be found everywhere and in everyone. Much like another favourite, Gansgta Granny (see below for last years World Book Day dress up!), it's refreshing to have older people as the heroes. Elderly folk can be overlooked by the youth as having little to offer, but talking to them you soon begin to understand the exciting lives they have lead and the adventures they've had.
As someone who has just lost their last grandparent at the ripe old age of 99, I looked with wonder and admiration at the photos of my Nana in her youth, exploring the countryside, riding her bike for hundreds of miles over dale and moor, carrying camping gear on her back, swimming in rivers and cooking on a campfire. It's easy to forget they were young once, full of vibrancy and vigour. It's also this generation who can tell, first hand, the stories of wartime Britain.
Grandpa's Great Escape does just that, as Grandpa recounts his heroic tales from the time he was a Spitfire pilot soaring through the skies, to his grandson Jack.
For me, the book is tinged with sadness - an elderly grandparent suffering from dementia, someone who survived the war, worked hard all their life to be written off and confined to a non-caring care-home, but that's me still dealing with my own grief. For the most part, and for the child audience it's written for, it's full of charm, humour and adventure.
If you are not familiar with the book, I'm sure this clip of David Walliams reading from Grandpa's Great Escape will persuade you to give it a go.
Daring escapes, thrilling aerial displays and parachute descents into Buckingham Palace, this book has it all, and I've come up with some ideas for the summer holidays for fans of the book.
Whilst I don't recommend trying to steal a Spitfire, or even taking a nap in the cockpit, take a visit to see the Battle of Britain planes close up.
Not only does the museum itself feature in the plot - you can see the domed roof with the portal windows where Jack and Grandpa sneaked in and the huge canons they used to climb up - but you can also learn all about family life during wartime in the permanent exhibition, covering all aspects of living in London including The Blitz, air-raid shelters and rationing. And of course you can marvel at the planes and tanks on display. The newly refitted museum has a huge atrium where you will find the Sopwith Camel, the Spitfire and the Mark V tank as mentioned in the book.
Admission is free.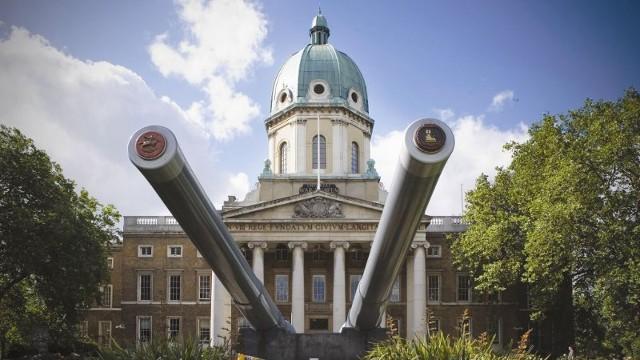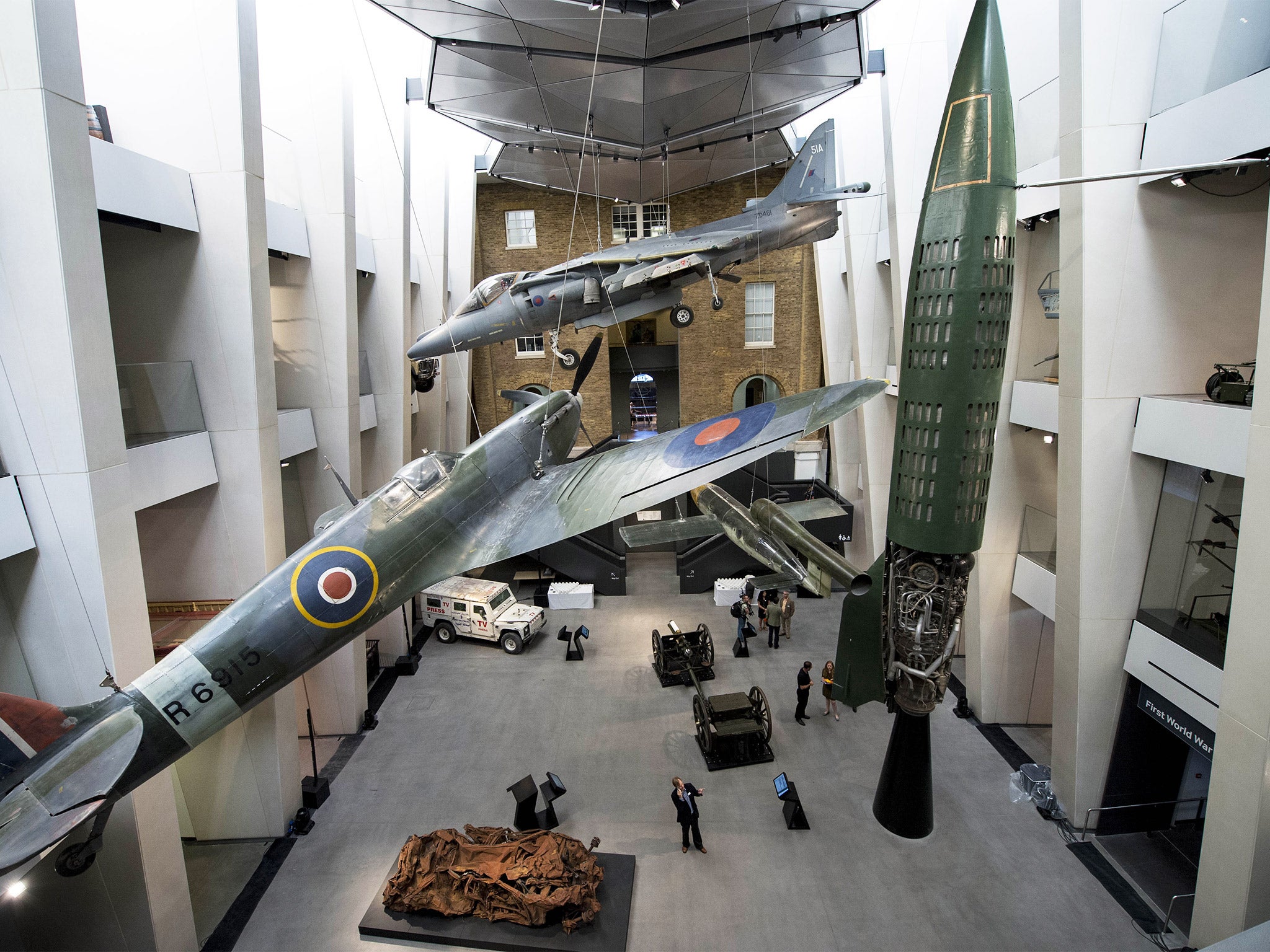 Imperial War Museum, Manchester
If you're based in the north of England, then pop along to Manchester IWM and see their exhibition of the Manchester Blitz, to understand more about what it was like during that time, and you can learn about the RAF pilots the 'Dam Busters'. Admission is free.
IWM, Duxford, Cambridgeshire
Entrance fees apply here (£18 per adult and £9 for children 5-15). At Duxford you can get up close with a Spitfire, a Lancaster and a Tiger Moth. Visit the Battle Of Britain exhibition and hear real-life heroes talk of their memories of defending Britain's skies. The first Spitfires flew from RAF Duxford.
Duxford is famous for it's
air shows
, the next of which will be the Flying Legends Airshow weekend of 8th and 9th July, and the Battle of Britain Airshow in September.
RAF Museum, Hendon
Whilst admission is free, you might want to book yourself on the flight simulator at £3 per person, and see if you could cut it as a Wing commander or a Squadron Leader. Or perhaps experience the 4D interactive flight show complete with sounds, movement, smoke effects and even water spray for a fully immersive experience of life in the air. Or for £10, you can join the '
Spitfire Cockpit
' gang and sit in a real-life Spitfire. Restrictions and exclusions apply, so please check before visiting.
I hope that's motivated you to have a Great Escape of your own. To help inspire a summer of adventures for you, I'm offering readers the chance to win a bundle of Harper Collins children's books as featured above. These include:
The World's Worst Children 2 by David Walliams
Animalcule
by David Baddiel
Finding Gobi (Young Readers Edition) by Dion Leonard
Paddington's Finest Hour - By Michael Bond (who will be sadly missed, RIP)
Goodly & Grave in a Bad Case of Kidnap by Justine Windsor
Darkmouth - Hero Rising by Shane Hegarty
Grandpa's Great Escape by David Walliams
The Fox & The Ghost King by Michael Morpurgo
Pirate Blunderbeard by Amy Sparks and Bed Cort
Radio Boy by Christian O'Connell
To enter, please complete the rafflecopter and tell me what is your child's favourite book and what adventures or days out has it inspired.
This
giveaway
is open to UK entrants only. One winner will be chosen at random
after
the closing date at midnight on Sunday 23rd July 2017.
Don't
forget to visit the other #HCSummerReads blogs and follow on Twitter for more chances to win.
Disclosure: This is a collaborative post.